Transforming lives - one client, one participant at a time.
Books
CARE – Essential Leadership Standards
CARE – Essential Leadership Standards
CARE – Essential Leadership Standards is a must have guide that takes aim at redefining leadership. It provides important strategies supporting readers' personal and professional growth and development. It encourages one to lead with passion and purpose from positions of vision and connectivity.
It expertly assists readers with setting clear goals and action steps to achieve desired outcomes, underscores the importance of fostering positive relationships and strategically aids in incorporating innovation and courage in designing a plan for their lives. CARE contains practical reflection exercises and a personal and professional development plan
CARE, Essential Leadership Standards lays out clear and convincing principles demonstrating how to lead with compassion, appreciation, respect and empowerment. This book should be used as a reference and journal to document and discuss your growth in this area. It will assist readers with tapping into and building true leadership effectiveness and innovatively uses quotes and original poetry by the author throughout to inspire and connect readers with timely themes on leadership.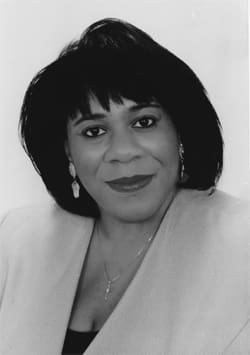 About the Author
Dr. Alicia B. Harvey-Smith is a dynamic learning-centered educator with twenty-five years of experience in leadership, instruction, training, development and consulting. She earned a Ph.D. from the University of Maryland, College Park in Counseling and Personnel Services with a concentration in Retention in Higher Education, a Master's of Science Degree in Guidance & Counseling from The Johns Hopkins University and a Bachelors of Science Degree in Business Administration from Morgan State University. A passionate teacher and ethical leader, Dr. Harvey-Smith views leadership as a "calling to serve." Possessing a distinguished record of leadership, Dr. Harvey-Smith has served on many national and local boards and has been invited to present a variety of topics including, leadership, civility, teambuilding and strategic repositioning. Her published works include: CARE: Essential Leadership Standards; Eclectic Insights; Partnering for Success: How to Build Strong Internal Collaborations in Higher Education; The Seventh Learning College Principle: A Framework for Transformational Change; and Getting Real: Proven Strategies for Student Survival and Academic Success. She is also founder and president of A. B. Harvey-Smith Educational Consulting and Presentations.
An active mentor, Dr. Harvey-Smith loves to inspire people to reach beyond what they imagine is possible and to make excellence a habit. One of her favorite sayings is "Carpe Diem," which means, "seize the day," a reminder to be grateful for the small things in life and to celebrate each day. With her husband, Donald, of twenty-eight years, Dr. Harvey-Smith happily resides in Maryland.